Nu-Way creates logistics, supply-chain, and transportation solutions to solve and support the efforts of our customers. We build and sustain long-term relationships through our customer service and by utilizing our people, technology, and equipment.
A 55-year veteran of the transportation industry, Vernon recognized the growing need for a different way of providing customized transportation solutions.
His vision included creating an asset-based third-party logistics provider that understood dedicated transportation, supply chain management, inventory control and most importantly, customer service. In 1994, Nu-Way became that provider.
Today, over 500 passionate employees are working with clients across the country to make Vernon's vision a reality each and every day. Through Vernon's leadership and enthusiasm, Nu-Way has created and cultivated a distinct culture that stimulates excellence in customer service, creates leaders, empowers colleagues and services their client-base through the provision of industry excellence and caring.
With advances in technology, committed to providing economical, high-quality, customized service that exceeds their expectations and the best in specialized equipment, our customers know Nu-Way has the tools and people to deliver.
Safety Culture
It's not what we do — it's how we do it
Safety is paramount so we hold quarterly safety meetings with our drivers to heighten safety awareness, share performance results, and provide safety training. We currently maintain a SATISFACTORY — the highest possible rating — from the Department of Transportation. Our reputation in the industry helps us attract and maintain such a select group of drivers.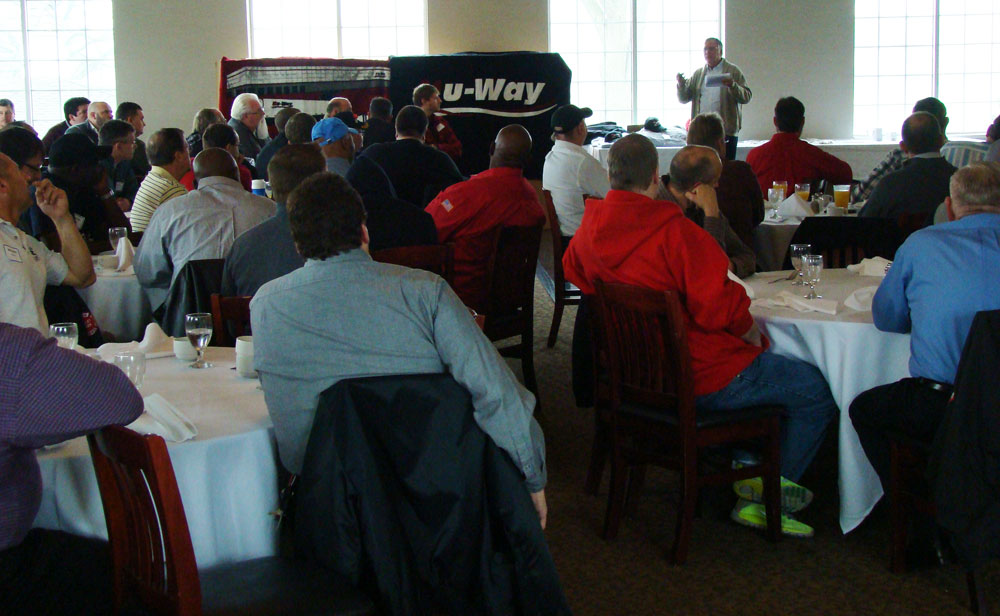 Through this website our drivers can view our personalized safety messages, videos, and download newsletters and handouts right from their homes. They also have access to our Learning Management System(LMS) where they can take additional online training modules to enhance their driving skills.
At our annual year end meetings in December, we present the annual safe driving awards to the drivers who have achieved another year of safe driving. We feel it is important for our drivers to receive this kind of recognition since safety is paramount to the success of Nu-Way.
Locations
Our service footprint expands from coast-to-coast with a concentration in the Midwest. From a shipper with a requirement of one dedicated asset to shippers with multi-state facilities, we have the experience and resources to provide transportation and logistics service excellence. Whether it's auto parts securely delivered after hours to a local parts store in the heartland of America or industrial gas delivered to a well site in the Rockies. — you name it, Nu-Way can and will deliver.