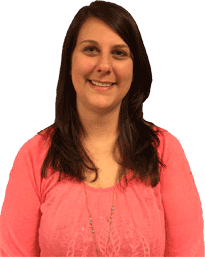 Cara Bazzell
Safety/Human Resources
Cara Bazzell's journey at Nu-Way started 14 years ago as a Route Planner/Dispatcher for the Kathryn Beich account. Over the next few years, Cara's responsibilities expanded to include other customers. During this time, her exceptional work was recognized by a customer who presented her with an award for her performance and strategies, in cost savings.
After many years of serving the Operations Department, Cara transitioned to her current role in Human Resources. There, she performs employment verification, reviews medical cards, reviews licenses, sets up clinics for drivers, does pre log auditing, and completes accident/incident letters. Aside from the listed tasks, Cara's positive attitude and sincerity helps facilitate the success of not only her department and co-workers, but to the entire Nu-Way team. Cara credits President Vernon Schrof for instilling a customer service mindset from her very first day on the job.   Cara works mindfully to provide the highest level of service and finds enjoyment in her daily responsibilities as they allow her to help others.
Outside of work, Cara is a busy mother of one, her son Blake. She loves cheering for her son who is active in baseball, basketball, and football. When not attending sporting events, Cara and her son stay active outside, especially at the pool. She's also a fan of dirt track racing and spends many summer weekends at the track cheering on her favorite, Mike Porth.
We are truly grateful for the work she does and the effort she puts into helping others and Nu-Way be the best.
Need a customized solution?
We listen, learn, collaborate, design and implement a distribution plan that works for your business.
Contact Us